Acro Photo Print Inc. in New York City is excited to announce that we have recently undergone a cool company makeover. It is always fun to update the way a brand looks — even the biggest corporations do it from time to time — and we thought it was high time we did it, too. Despite our new look and updates, though, we are still offering the same reliable service we have been for the last 43 years! To update our brand, we teamed up with Business Development Specialist Bridget Dolan, who has been instrumental in fleshing out our new vision into a reality.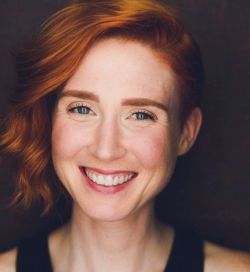 The key updates we have made to our brand so far are:
Chat feature: If you visit our website, then you should notice we have a new awesome chat feature that invites you to chat with a pro about our services. We are excited to be able to get information about services right to you right when you have questions about it.
Logo: You might have also noticed that our brand logo was modernized. We worked to come up with a new, sleeker logo that speaks of our quick, professional services.
Instagram: To better connect with our customers, we are also setting up an Instagram account. Social media brings people together, and it lets us share some of our coolest features. We look forward to becoming active on Instagram, sharing fun stories, and engaging with our customers there.
Remember: Even though we have a sleek new look, Acro Photo Print Inc. is still the copying, printing, and scanning service company in NYC you know and love. We have found great success in our industry for more than 40 years, so we have no intent on switching up on how we run our business now! To learn more about our services, please call (929) 244-4322 or contact us online today.