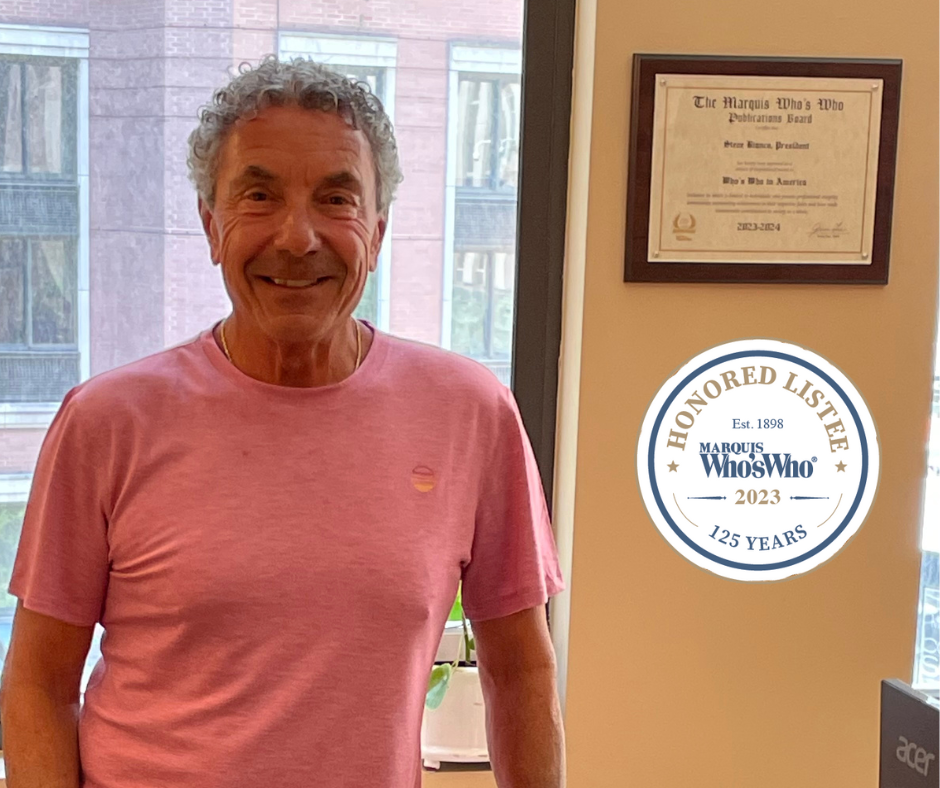 Steve Bianco, President at Acro Photo Print Inc., has been recognized by Marquis Who's Who Top Business Owners & Entrepreneurs for dedication, achievements, and leadership in copying and scanning services.
With more than 45 years of experience to his credit, Mr. Bianco has excelled as the president of Acro Photo Print, Inc. since 1976. Beginning his career path as a messenger at his father's printing company, he learned about the printing business in his youth, and at the age of 22, purchased Acro Photo Print, Inc. with the help of a family loan. He ran the company with his brother for 10 years, and then continued on his own for the last 37 years. Many of Mr. Bianco's clients have been with him for more than 30 years, and he takes pride in the company's 223 five-star Google reviews. In 2018, Acro Photo Print, Inc. won the Award for Business Design and Rebranding. Mr. Bianco attributes his success to hard work, dedication and treating his staff members fairly and appropriately, leading many employees to stay with the business for over 20 years. 
Outside of his primary endeavors, Mr. Bianco graduated from the Omega Institute in 2014. Additionally, he became a registered yoga instructor, having graduated from the Pranotthan Yoga School with a Yoga Gangsters Outreach & At-Risk Certification in 2015. He has since retired from the position in 2022. 
Mr. Bianco believes that customer service and his hands-on ability to deal with clients is what separates him from his competitors in the copying and scanning services industry. He maintains constant availability, going so far as to forward business calls to his personal cell phone so they don't miss a call. In the coming years, Mr. Bianco hopes to continue living a happy and healthy life. Along with playing the drums, practicing yoga, and spending time with his family, he intends to remain in his position as president at Acro Photo Print Inc. beyond its 50th anniversary.