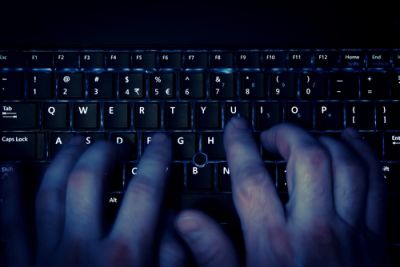 As we progress further and further into the digital age, the legitimate concern of keeping important documents and information confidential continues to grow. Just about everything and anything that is created on a computer can be jeopardized by a skilled hacker, or someone who inadvertently saves a file to the wrong networked drive. For the average person, a leaked document is not a big deal, or even a headache. But for large corporations and law offices, a lack of confidentiality could spell their end in the industry.
If you run a law firm or business, you should know that these three types of documents must usually be kept confidential:
Employee information: Anything that pertains to an employee's file, including tax information, personal identifying information, health insurance policies, history of reprimands, and so on. If you had to collect information from an employee upon hiring them, it should be kept confidential.
Trade secrets: Businesses of all sizes and in all industries will have company secrets, from recipes to product schematics to a particular business plan. Keep all of that locked away from prying eyes and competitors. If you are worried about anything getting out due to employee negligence or maliciousness, consider adding a "nondisclosure clause" to your employee contracts.
Client relations: If you get information from a client, assume it is confidential from the get-go. Your troubles will be bad if you let slip some confidential information that belongs to your company, but matters will be downright awful if confident employee documentation is leaked. Not only could you get slammed with a lawsuit but the reputation of your business could be shattered.
Not sure if something is confidential or not? Err on the side of caution and assume it should be. Lock things up, physically and digitally, and only provide keys and passcodes to the people who really need to know.
You Can't Hack Paper
At some point, sensitive materials and confidential documents are going to need to be moved, replicated, or transferred. It would be odd to run a business and never need to deal with such delicate transactions. With cybercrime a legitimate threat, especially if the confidential information deals with finances or insider knowledge, sometimes the best approach is to cut out the change of a hack altogether and resort to trustworthy paper copies and prints.
Copying, Digitizing & Shredding Services in NYC
Acro Photo Print Inc. has been completing confidential and complex copy, printing, and finishing services for large corporations and high-profile law firms for more than 40 years. If you are worried about safely transferring sensitive materials to our center, we offer pick-up and delivery services all around New York City and surrounding region. Want some confidential information destroyed? Let us shred that paperwork to the point where it is truly unusable.
For legal copy services in New York City, contact Acro Photo Print Inc. – reliable, trustworthy, and an industry leader.
Related Posts: